HKTDC Summer Sourcing Weeks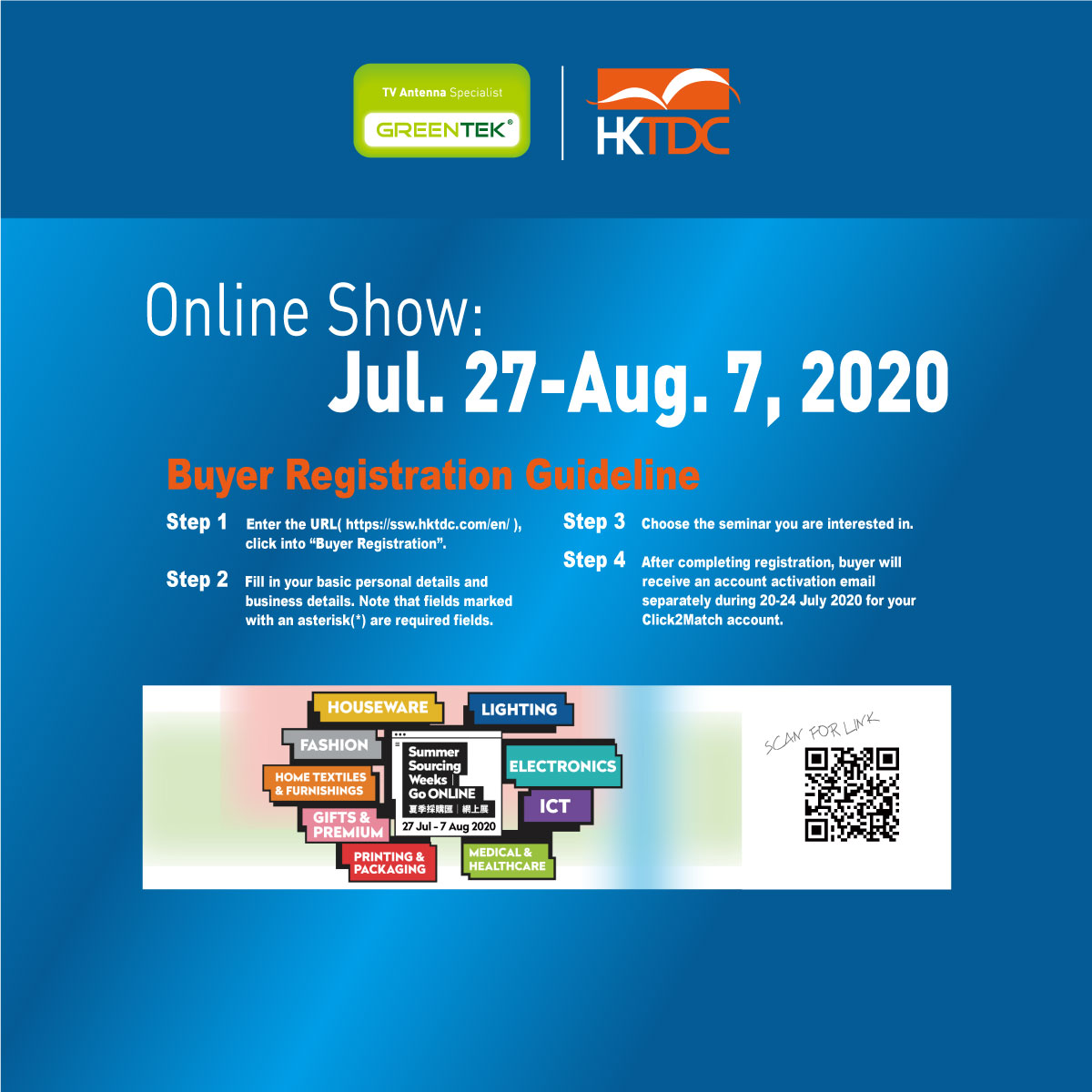 Our GREENTEK will be exhibiting in HKTDC Summer Sourceing Weeks from Jul. 27 to Aug. 7, 2020. GREENTEK would like to take this great opportunities to meet with you for the latest innovations which can catch your eyes and satisfy your hunger for the new ideas. We are looking forward to meet with you!
Copyright ©2003 - 2020 ZHONG YUAN CREATIVE GROUP All Rights Reserved.
粤CP备08156897号